Welcome to Leitz India
Solutions In New Dimensions
Leitz Tooling Systems India Pvt. Ltd., is a wholly owned subsidiary of Leitz GmbH set up at Bangalore in 1999, to handle Sales (with a wide range of Leitz standard tools in stock), Applications (to identify most suitable tooling solutions for customers), Manufacture (to meet specific local requirements) and provide service facilities to restore tools to "as good as new".
As market leader, Leitz is wedded to 'Continuous Improvement' in its design and manufacture of tools to meet the challenges of the industry and achieves these by attending to each of the seven dimensions the Company has identified to live up to its motto of providing "Solutions in New Dimensions" as to offer to the wood-working industry immeasurable benefits. These include:-
Efficiency
Processing is optimised to save time and material. This can be seen in the Razorcut Sawblade, Whispercut and Edge-expert tools, DT Plus Hogger, DFC Diamaster Routers on Shrinkfit Chucks and the coated Thin kerf Sawblades
Productivity
Increased cutting speeds and coating technology resulting in more output and longer tool life
Flexibility
Suitability of the tools for the machines, materials and applications of the customer. Examples are diverse window systems, Corner Joint Plugtec for a full range of products for wood as well as plastics and aluminium.
Sustainability
Operator safety and preservation of the working environment is given utmost importance whilst designing tools for any application.
Knowledge
140+ years of tool manufacture along with R&D, ensures that Leitz is an experienced and trusted partner for tooling with process expertise for wood, wood derived materials, plastics, aluminium and even advanced materials.
Quality
Leitz guarantees products of high quality with service support at fully equipped service centers to restore tools to 'as good as new'.
Reliability
Leitz promises the customer sales and technical support at all times as to offer tooling solutions that fulfill expectations.

Leitz India has a wide Sales and Service network across the country, with an extensive dealer network, and also supports customers in Bangladesh, Sri Lanka, Nepal and other neighbouring countries. The Company has Sales Offices and Service Centres in Bengaluru, Delhi (NOIDA), Mumbai (Navi Mumbai), Nagpur, Yamunanagar, Coimbatore and Lucknow with the Service Centres undertaking sharpening / reconditioning of the entire spectrum of tools in its inventory, and collecting and delivering tools to customers in the shortest span of time.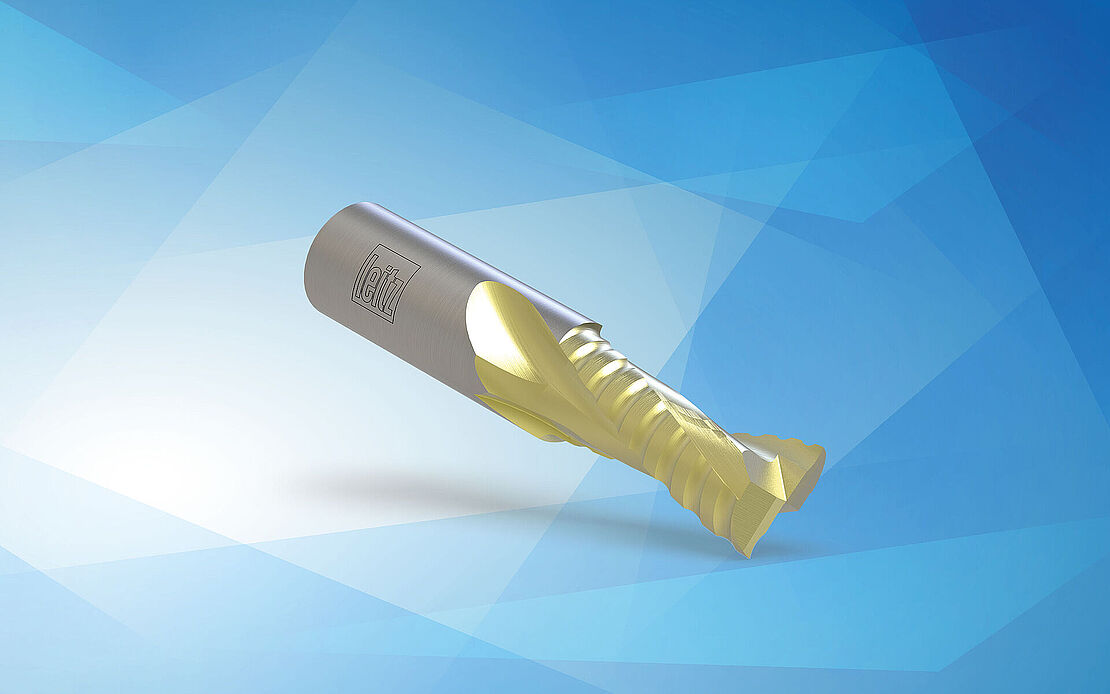 Router cutter for sizing and grooving in roughing/finishing quality.
Solid tungsten carbide for increased performance time. Short design for increased stability. Long design for increased cutting depth (recommended in several steps). Higher feed speeds than conventional roughing cutters. Extremely smooth running.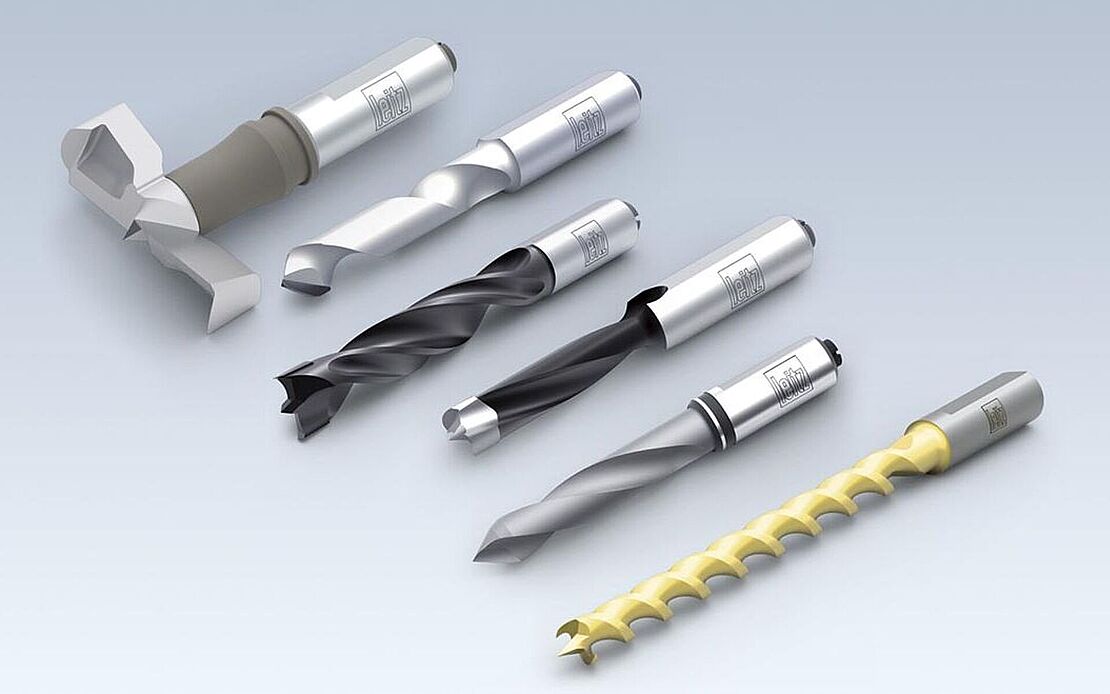 For drilling blind holes, particularly dowel holes in furniture construction. Recommended on drill spindles with limited rigidity.
Spur geometry with shear cut. Drills can be combined with countersink WB 701 0 03. Countersink fixed on heel. Continuously adjustable boring and countersink depth. Good guidance on return stroke for tear-free holes.

Scoring with the feed for table and sizing saws and pressure beam saws.
Scoring depth 2.00 - 2.50 mm. DP tipped for long tool life. Scoring sawblades for use in combination with resharpened HW tipped main sawblades the cutting with (SB) of scoring sawblades is 0.1 mm less.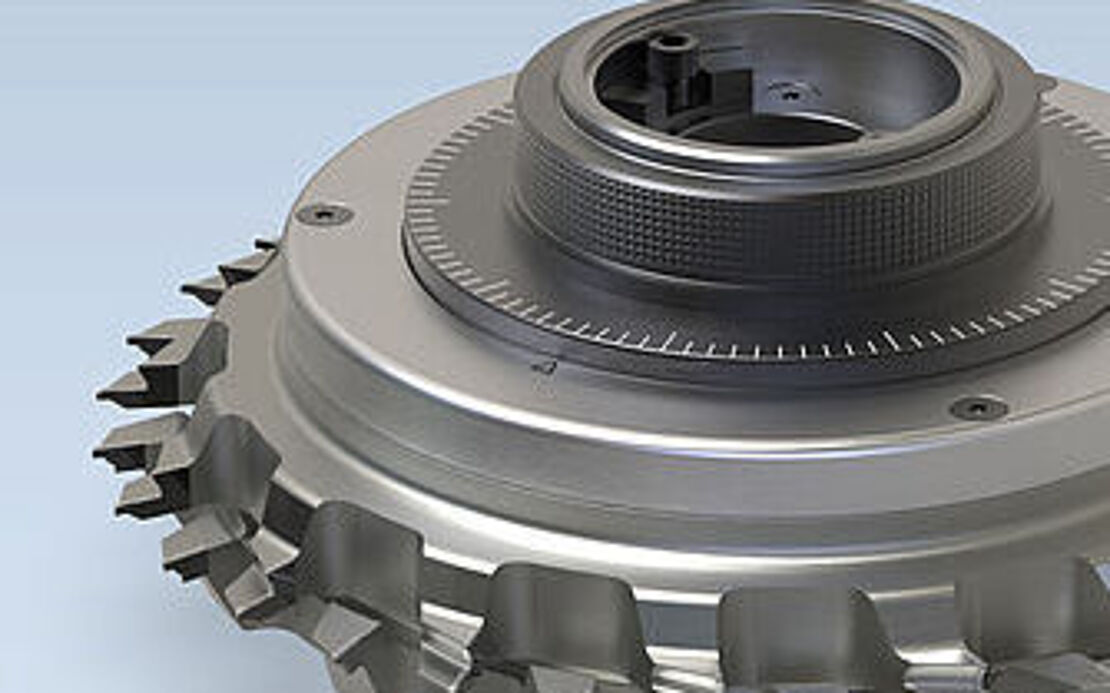 As with the previous sizing process, the continuous flow principle is also used for profiling the floor panels. Depending on the profile requirements and material, different tools and profile types can be used for profiling, which run through the system at a feed rate of up to 300 m/min.
Leitz offers individual tool systems for such applications. Depending on material properties, profile requirements and feed rate, they ensure perfect cutting quality, less noise and significant time savings during tool change and adjustment.
Customer Service
Product management
486 C, 14th Cross, 4th Phase,
Peenya Industrial Area,
Bangalore 560058
Karnataka
India