Competence brochure Advanced Materials
Now available for download!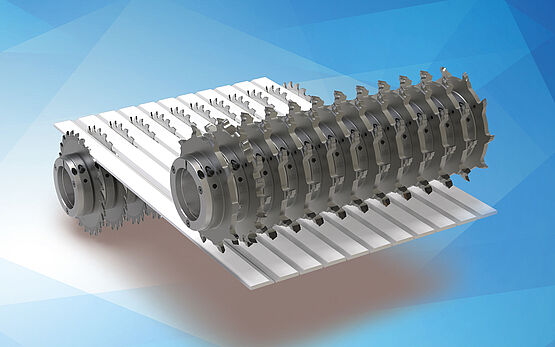 Competence brochure Advanced Materials
Now available for download!
Advanced Materials – a term that is reflected in numerous products that surround us in our daily lives. As ordinary as these products appear, as challenging is their manufacture.

For manufacturing and processing industries, precisely this aspect is of key importance, therefore makes them absolute specialists. The more specialized the knowledge about these materials and their production and processing is, the higher the requirements of the tool and processing solutions used. Particularly with regard to existing quality specifications, the comprehensive consideration of tool solutions, technical conditions and processes is the basis for economic success. However, this success can only be ensured in the long term by using individually adapted technology and service concepts.
For Leitz, the success of its customers and a long-term partnership is the main focus. As a leading supplier of technically high-quality tool solutions, it is our goal to increase efficiency, productivity, quality and sustainability for our customers. This is made possible by our more than 140 years of experience in tool manufacturing and our particularly deep knowledge of our customers needs and that of the market. All of this and a worldwide Leitz service network with more than 120 of our own service stations as well as our certified quality promise, make Leitz the partner for your success.
Download competence brochure
Advanced Materials – Processing solutions for specialist engineers
Type: Product information
Category: Advanced Materials
Customer Service
Sales department
1 Clementi Loop #04-04
Singapore 129 808
Singapore