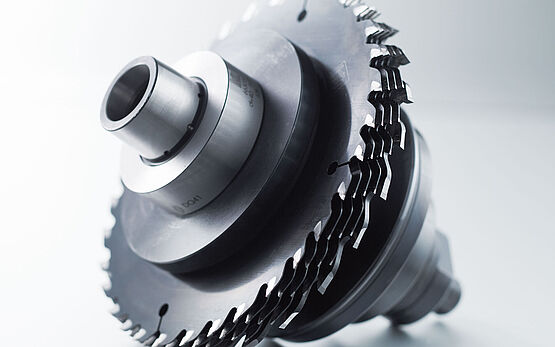 For decades, Leitz tool solutions and services have guaranteed sustainable competitiveness and success for our customers in the processing of wood, wood-derived materials and state-of-the-art materials. As a world market leader, it is our aim to develop highly efficient tools, create innovative ideas with the most advanced technology, and to set sustainable trends. In short; Leitz delivers solutions with vision. These innovations not only make production processes faster, more flexible and more cost-effective, but also combine ecology and economy with the best machining quality. For us, this promise of performance is both an obligation and a daily incentive: the success of our customers utilising our products and services is our primary corporate objective.
Sustainability, flexibility, quality, productivity and efficiency as well as knowledge and reliability – our 'dimensions' – are topics in focus at Leitz as well as on our tools, tool systems and services. Our unique and comprehensive range of products for the professional processing of wood, wood derived materials and modern materials such as aluminium, plastics and composites, confirms our position as world market leader.
The networking of manufacturing processes is an indispensable and highly topical subject in the era of industry 4.0. Along the entire value chain, intelligent tools play a central and forward-thinking role as information carriers. Each element of the process chain plays a role, but the tool, as a shaping and quality-relevant element in the workpiece, has a very important function. Leitz shaped this trend decades ago and this underlines its role as an innovation leader.
The satisfaction of our customers, from the craftsman's business to the global industrial enterprise, has been the focus of our actions throughout our 140-year history as a family business in its fifth generation. We make this promise as a manufacturing service provider and competent partner; we guarantee optimal customer proximity and superior service through the worldwide network of our sales, service and production subsidiaries supported by the high qualifications and industry leading training of our employees.
This is what the Leitz employees stand for and their focus in offering our customers solutions in new dimensions. Together, with our customers and partners, we will continue to successfully shape the future.
Jürgen Köppel
Speaker of the Management Board